Driving Instruction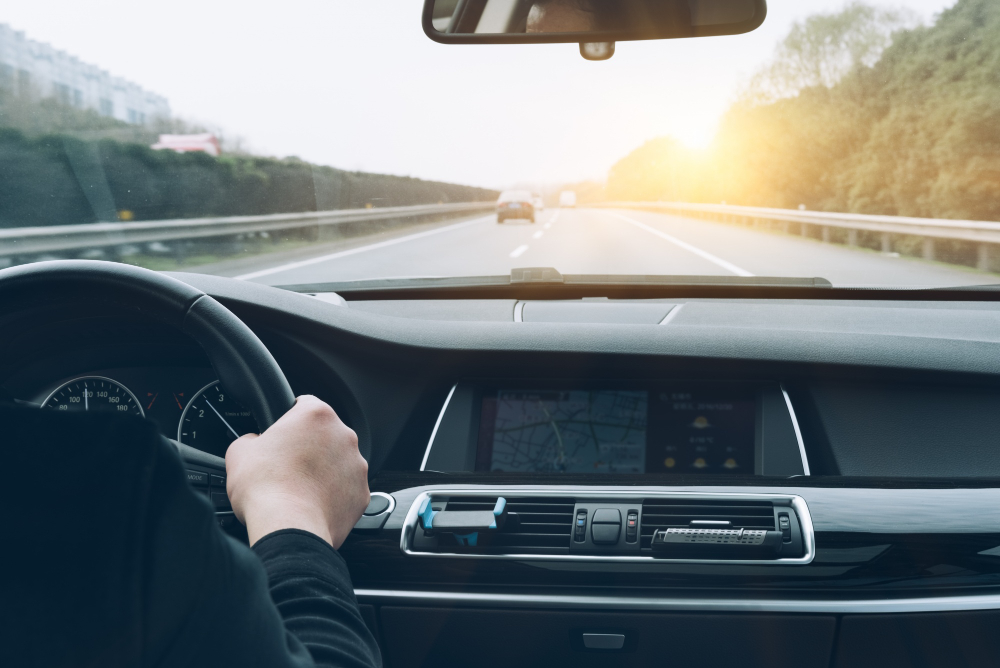 Unlocking Safe and Confident Driving in Surrey is What Safe2Drive Is All About
Learning to drive is a transformative experience that results in increased autonomy and independence. The price of liberty is a heavy load of duty. Find the right driving school if you want to feel confident and safe behind the wheel. Safe2Drive is recognized as a leading driving school in Surrey due to its commitment to developing drivers who are both proficient and safe. The school is noted for its exceptional instruction.
Excellence as a Lasting Legacies
Safe2Drive has worked in the industry for many years. Its popularity as a top-rated driving school comes from the numerous success stories and happy customers it has produced who have gone on to become skilled drivers in Surrey. Learners of all ages choose Safe2Drive as their driving school of choice due to the high caliber of education it provides and its dedication to promoting road safety.
Expert Teachers
Driving instructors are the key to Safe2Drive's continued success. Each instructor has been handpicked based on their level of expertise, professionalism, and passion for teaching. These qualified and accredited instructors have a wealth of experience in addition to their education. To produce responsible drivers, they instruct pupils in defensive driving techniques, road awareness, and proactive decision-making.
Instruction for Each and Every Student
Safe2Drive acknowledges the fact that every student has different capabilities and limitations. Lessons at the driving school are adapted to meet the needs of each individual pupil. Every session is individualized to the student's preferred method of education and level of achievement, resulting in a warm and inviting atmosphere. Safe2Drive is able to customize a learning strategy to fit your needs, regardless of whether you are a beginner or an experienced driver.
Safety on the Road
Road safety is the primary focus of Safe2Drive. Every session includes some component of or focus on road safety. Students learn to prioritize safety and come to understand that safe driving is in everyone's best interest while on the road. Through the adoption of this philosophy, Safe2Drive instructs students in both responsibility and empathy.
Full Curriculum
Safe2Drive teaches everything, from the most fundamental aspects of driving a car to the most advanced traffic scenarios. Students are better prepared to handle the challenges of real-world driving with a curriculum that covers a variety of subjects. Classroom instruction focuses on imparting knowledge of traffic laws, while behind-the-wheel practice hones driving skills. Students can hone their driving skills in a supervised and risk-free environment thanks to simulator training.
Modern Facilities
The driving schools operated by Safe2Drive are some of the most modern in the industry. Students can practice challenging movements and emergency situations in a safe environment thanks to driving simulators. Children gain the confidence they need to drive safely by practicing on these simulators.
Learning Promotion and Facilitation
Driving can be a nerve-wracking experience for nervous beginners. Students can learn in an atmosphere that is more comfortable thanks to Safe2Drive. Encouraged and supported by their teachers, students develop greater self-assurance. Safe2Drive encourages personal development and evolution of driving skills through open communication and attention to specific issues.
Drivers in Surrey can gain both safety and confidence with the help of Safe2Drive. Safe2Drive is widely regarded as one of the most reputable driving schools in the Surrey area thanks to the exceptional quality of its educators, its focus on providing individualized instruction, and its commitment to promoting traffic safety. Students are prepared to safely travel Surrey's highways thanks to the school's comprehensive curriculum and state-of-the-art facilities. Safe2Drive is the driving school you should attend if you want abilities that will last a lifetime. Get your transition to Safe2Drive going as soon as possible!