Driving school Surrey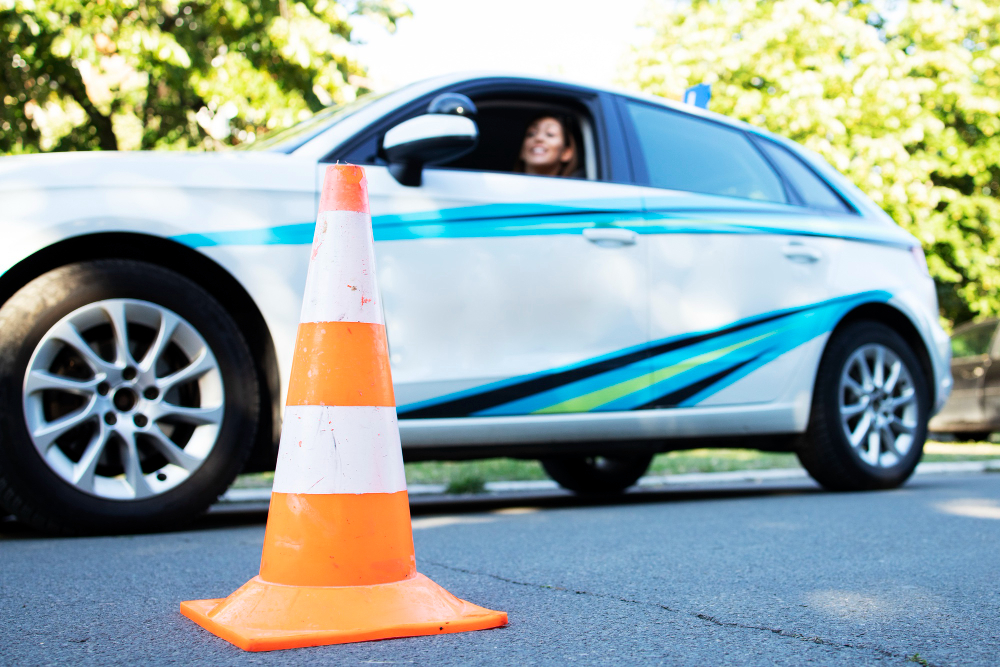 One of the best ways to gain freedom and flexibility is to acquire driving skills. Safe2Drive is your best bet if you're in need of a driving school in Surrey. Safe2Drive is a certified and well-respected driving school in British Columbia with a mission to provide exceptional driver education and inspire self-assurance in its students. Safe2Drive is the best option for people looking for driving lessons in Surrey due to its professional instructors, extensive curriculum, and emphasis on individualized instruction.
Professional Teachers Devoted to Your Success
The professional driving instructors at Safe2Drive are a source of great pride for the company. These experts have worked with students of all backgrounds and abilities for years. No matter how much or how little driving experience you have, the instructors at Safe2Drive will help you reach your goals.
Safe2Drive's instructors have all completed comprehensive training and are all licensed and insured. Their knowledge encompasses more than just technical abilities; it also includes the ability to communicate clearly, to be patient, and to recognize and accommodate different learning styles. You'll feel safe and supported under their tutelage as you learn to drive and build up your self-assurance on the road.
Curriculum in its Totality: Establishing Solid Footing
The goal of Safe2Drive's extensive curriculum is to teach you everything you need to know to be a safe and conscientious driver. Our lessons give you a wide range of knowledge and skills behind the wheel.
Here are a few highlights from their curriculum:
Traffic Laws and Road Safety: Rules of the Road and Driver Safety Understanding and following all applicable traffic laws and regulations is a priority for Safe2Drive. To ensure compliance and safe driving practices, you will receive in-depth instruction on road signs, right-of-way rules, and other crucial aspects of traffic law.


Defensive Driving Techniques: Safe2Drive's primary goal is to equip drivers with the defensive driving skills they need to stay one step ahead of the road's hazards. If you want to keep yourself and other people on the road safe, you need to learn defensive driving techniques.


Skill in Actual Driving Conditions: Behind-the-wheel experience you'll gain with Safe2Drive's practical driving lessons is invaluable. All the skills you'll need to drive safely and responsibly will be taught to you, from the very fundamentals like starting and stopping to the more complex ones like merging and parallel parking.


Customized Lessons Based on Your Specific Requirements: Safe2Drive recognizes that each student has specific academic requirements and objectives. That's why we offer individualized lessons, we make sure your driving lessons are just right for you. Safe2Drive will tailor your lessons to your needs, whether you're just getting started, an international driver getting used to local driving customs, or someone looking to improve specific skills.


Time Slots Can Be Modified at Your Convenience: When it comes to choosing a driving school, Safe2Drive understands how valuable flexibility can be. We have convenient class times, such as weekend and after-work sessions, to accommodate your hectic schedule. Finding a time for your driving lessons that work with your schedule is much simpler with Safe2Drive.


The Dedication of Safe2Drive to Quality: Safe2Drive provides you with the best possible driving instruction. The goal is to impress you with our expertise, efficiency, and dedication to quality. Our interest in your growth as a safe and responsible driver goes far beyond the classroom and driving lessons.


Safe2Drive is the go-to school for driver's ed in the Surrey area. Safe2Drive offers high-quality driving lessons thanks to its highly trained instructors, extensive course material, individualized lessons, and accommodating scheduling. Take advantage of Safe2Drive, the premier driving school in your area, to develop your skills and gain confidence behind the wheel. Sign up now to begin developing your full driving potential.