Manual car driving school in Surrey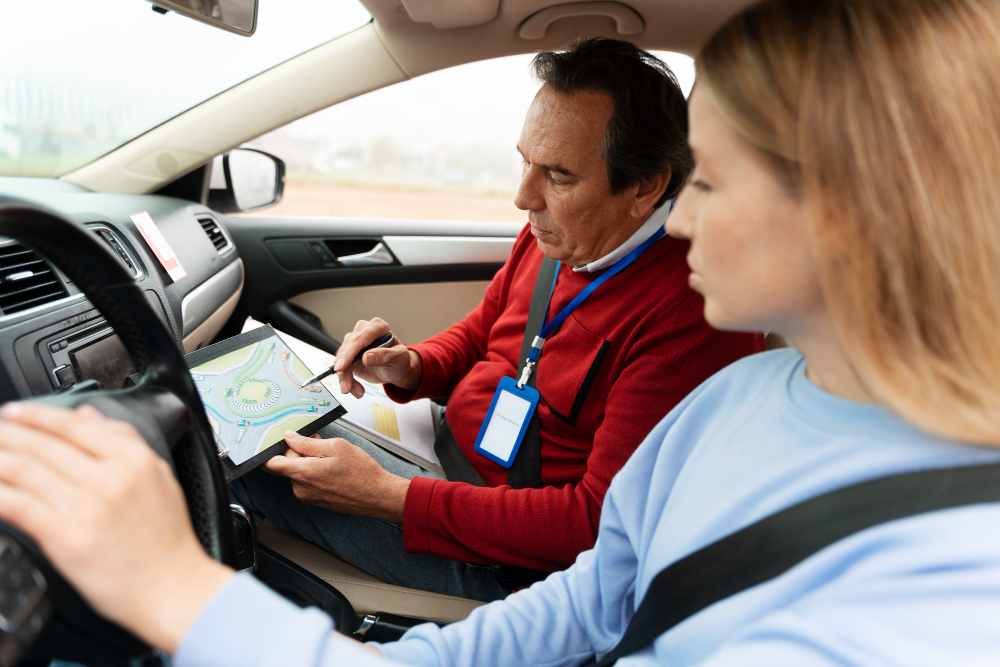 Learning to drive is an exciting and empowering experience, and choosing the right driving school is crucial to ensure you receive quality instruction and gain the confidence needed to navigate the roads. If you're in Surrey and searching for a reputable driving school that offers manual and automatic driving lessons, along with private driving instructors and affordable rates, look no further than Safe2Drive. With its commitment to excellence and comprehensive range of services, Safe2Drive is the go-to driving school in Surrey.
Manual Car Driving Lessons: Safe2Drive understands that some learners prefer the control and versatility of manual transmission cars. We offer comprehensive manual car driving lessons that cover all aspects of operating a manual vehicle. Experienced instructors guide students through shifting gears, clutch control, and maneuvering various road conditions. With a patient and supportive approach, Safe2Drive helps learners master the art of driving a manual car with confidence.


Automatic Car Driving Lessons: For those who prefer the convenience and ease of automatic transmission cars, Safe2Drive provides expert automatic car driving lessons. Instructors focus on building essential skills such as acceleration, braking, steering, and safe driving practices specific to automatic vehicles. With thorough training and guidance, Safe2Drive ensures that learners become proficient in handling automatic cars with precision and safety.


Private Driving Instructors: Safe2Drive recognizes that some learners prefer the individual attention and personalized instruction of private driving lessons. We offer private driving instructors who tailor the lessons to meet the specific needs and learning styles of each student. Private lessons provide an opportunity for learners to progress at their own pace, receive immediate feedback, and address any areas of concern more effectively.


Affordable Rates: Safe2Drive believes that quality driving lessons should be accessible to all. Offering competitive and affordable rates without compromising on the quality of instruction. With various packages and flexible payment options, Safe2Drive ensures that cost never becomes a barrier to obtaining top-notch driving education.


Experienced and Certified Instructors: Safe2Drive takes pride in its team of experienced and certified driving instructors. These professionals possess extensive knowledge of traffic laws, safe driving practices, and effective teaching techniques. We create a supportive and encouraging learning environment, ensuring that students feel comfortable and motivated throughout their driving lessons..


Comprehensive Curriculum: Safe2Drive follows a comprehensive curriculum that covers all essential aspects of driving. Lessons include road rules and regulations, defensive driving techniques, hazard perception, parking maneuvers, and highway driving skills. By providing a well-rounded education, Safe2Drive prepares students to become responsible, confident, and safe drivers.


Dual-Control Vehicles: Safe2Drive utilizes dual-control vehicles equipped with an extra set of controls for the instructor. This ensures the instructor can take immediate control of the vehicle if necessary, providing an added layer of safety and peace of mind for learners.


Road Test Preparation: Safe2Drive offers comprehensive road test preparation to help students succeed in obtaining their driver's licenses. We familiarize students with the road test requirements, conduct mock tests to assess readiness, and provide valuable tips and guidance to perform well during the actual test. Safe2Drive's road test preparation enhances students' confidence and maximizes their chances of passing the test successfully.


Safe2Drive stands out as a leading driving school in Surrey, offering manual and automatic driving lessons, private driving instructors, affordable rates, and a comprehensive curriculum. With our experienced instructors, commitment to safety, and personalized instruction, Safe2Drive ensures that learners receive the highest quality driving education. Contact Safe2Drive today and embark on your journey to becoming a confident and skilled driver in Surrey.