Private driving school Surrey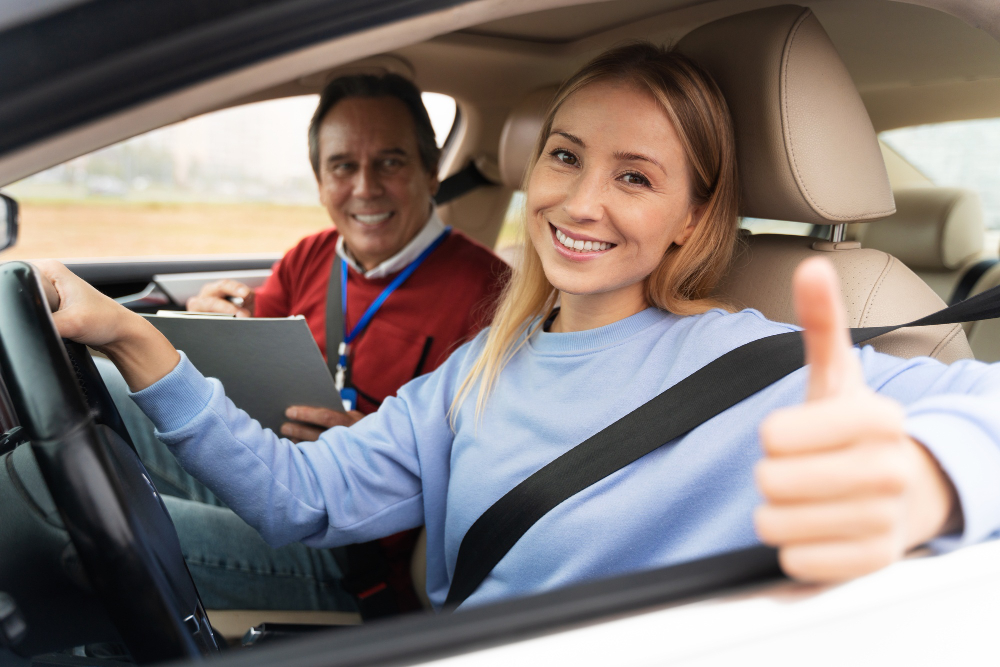 Enhance Your Driving Skills: Discover Your Full Potential with Safe2Drive in Surrey.
Acquiring a private driving license is a significant achievement that allows an individual to experience autonomy and self-reliance. For individuals located in Surrey who are seeking a reputable driving school to provide guidance throughout their driving education, we recommend considering Safe2Drive. Safe2Drive has established itself as a prominent driving school in Surrey and surrounding areas due to its exceptional driving lessons and unwavering dedication to safety.
Services & Expertise:
Comprehensive Programs: Safe2Drive provides customized driving lessons that cater to the specific requirements of individual learners. Our team of certified and experienced instructors offers structured training that covers all essential driving aspects, ranging from basic maneuvers to advanced techniques. Safe2Drive possesses the necessary expertise to provide beginner and refresher driving lessons, ensuring the development of essential skills and knowledge for safe and confident driving.


Expert Teachers: At Safe2Drive, our driving instructors are highly qualified and experienced professionals who are dedicated to sharing their knowledge and expertise with our students. The instructors establish a conducive and motivating educational setting, facilitating the development of students' driving skills and self-assurance. The instructors prioritize the technical aspects of driving and emphasize defensive driving techniques and responsible road behavior.


Eye For Safety: At Safe2Drive, safety is given the utmost priority. The individual or group in question acknowledges the significance of providing students with the necessary abilities to effectively navigate diverse driving scenarios and potential dangers. The curriculum places emphasis on defensive driving techniques, hazard perception, and risk management. Safe2Drive educates students on safe driving practices and encourages responsible behavior on the road, fostering the development of conscientious and responsible drivers.


Flexible schedules: Safe2Drive acknowledges that individuals have distinct schedules and obligations, hence we offer flexible lesson scheduling. The institution provides adaptable scheduling alternatives to suit your availability for lessons. We endeavor to accommodate your schedule preferences, whether you prefer lessons during the day, in the evening, or on weekends. The flexibility offered allows for the accommodation of driving lessons into a busy lifestyle.


Dual control vehicles: Safe2Drive employs dual-control vehicles for their driving lessons. The vehicles are outfitted with an extra set of controls specifically for the instructor, which enhances safety and control measures during the instructional phase. The dual-control configuration enables instructors to intervene as required, guaranteeing a secure and regulated learning atmosphere for pupils.


Focus on Confidence-Building: Safe2Drive recognizes the significance of confidence-building for novice drivers. The instructors possess expertise in offering guidance and assistance to aid students in overcoming any anxiety or apprehension they may experience while driving. Safe2Drive gradually exposes students to various driving scenarios and offers constructive feedback to help learners develop the necessary confidence to navigate the roads independently.


Road Test Preparation: Safe2Drive provides a comprehensive road test preparation program to equip students with the necessary skills and knowledge to pass their private driving license examinations. The instructors acquaint the students with the necessary road test prerequisites, conduct practice sessions to enhance their driving abilities, and provide direction on the test's anticipated format. The objective is to provide students with the necessary knowledge and assurance to acquire their private driving license with success.


Safe2Drive is a leading option for individuals who are interested in private driving lessons in Surrey. The institution offers a comprehensive curriculum, and seasoned instructors, prioritizes safety, and provides flexible scheduling options to create an optimal learning environment for acquiring and honing driving skills. Safe2Drive provides guidance to individuals of all skill levels, whether they are new to driving or seeking to improve their abilities, to help them become safe and self-assured drivers.
Please contact Safe2Drive to begin the process of obtaining a private driving license in Surrey.