Winter Driving and Car Safety Tips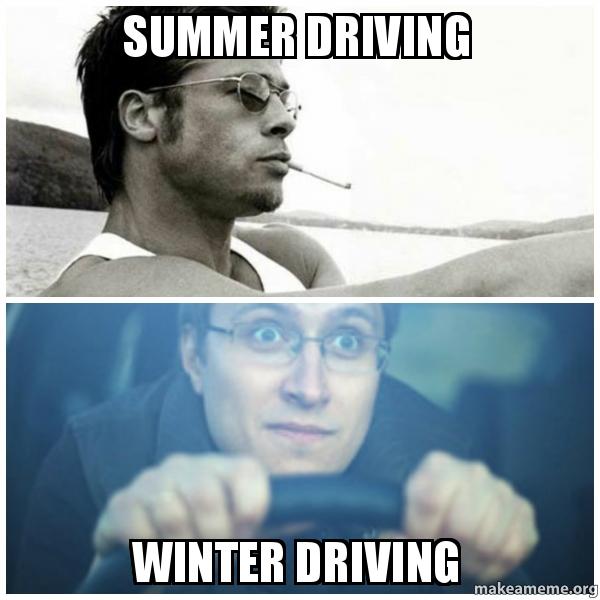 It is no doubt that driving in winter season increases the chances of crashes on the road. No matter how skilled and safe you consider yourself, it's a fact that change in whether conditions such as fog, rain and ice on the road affects every driver. For people who don't consider winter seriously, here is a stats from ICBC police reported data which confirms that the chances of people getting killed or injured on the roads of British Columbia, Canada doubles from fall to winter.
So we should take some extra steps to be sure that our vehicle is ready for the hard whether and we as a driver also feel confident that we can handle and control our car in bad conditions.
For example, you must be sure to check your tires before heading out in bad weather conditions. Your vehicle's tires keep its traction on the road and affects turns, brakes and traction while going fast. Following are some tips to check your vehicle and improve your driving skills in order to get ready for winter season.
Complete Car Checkup for Winter:
Check to see if the battery is in good condition. Does it charge properly?
Check to see if all the lights are in good working condition. This includes headlights, side indicators, brake lights and parking lights.
Check if the brakes are fully functional.
Check to see if you have proper tires according to the road conditions. Use snow tires (perhaps chains depending on the severity of the snowfall) if you live in areas with heavy snowfall. If you live in light snowfall area, you can use All Season tires. Also keep track of the health of your spare tire.
Check and confirm the pressure of tires recommended by your car's manufacturer.
Get your car's wheel alignment checked.
Keep the exhaust pipe clear of snow.
Check if your car's radiator is in good condition.
Check your windshield wipers if they need to be changed and fill the washer container with some antifreeze fluid.
Keep track of your gas tank so that you won't get out of gas if you're stuck in traffic or snow. Try to keep the gas tank full or at least more than half filled in order to reduce freezing of gas line.
Emergency Kit : Important stuff to carry during winters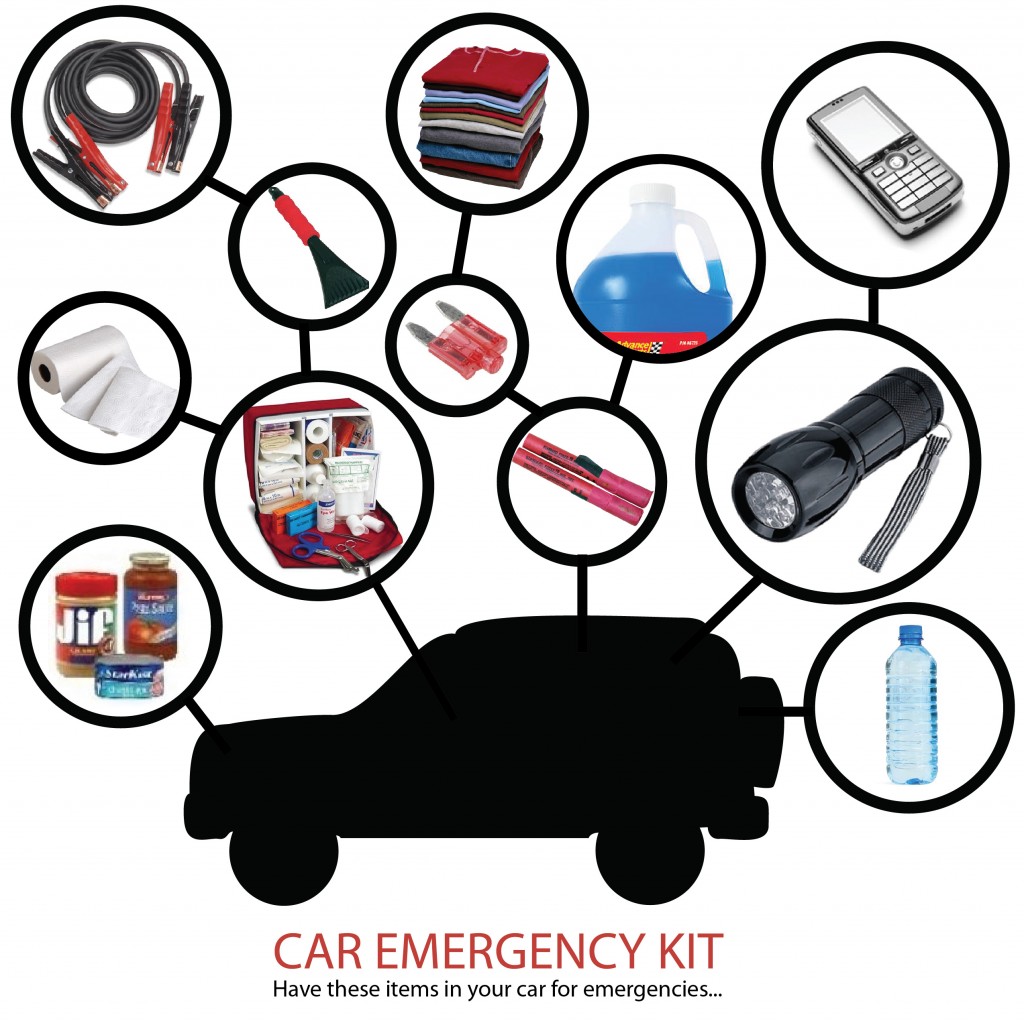 Credits: www.nifast.org



Alongside first aid kit, keep some traction mats, bag of sand, shovel, snow brush, ice scraper, booster cables, flashlight, blankets and road map.

Driving Tips for Winter Season
Turn On the headlights if you're driving a vehicle without light sensors.
Keep enough space between you and other vehicles and do not tailgate.
Accelerate and brake gently. Also be careful around curves and while making turns.
Avoid passing.
Be careful of black ice. It makes roads look shiny but you can't see the ice.
Turn off cruise control.
Learn how to handle Skid: In this situation you actually need to do opposite of your natural instincts i.e. to drive into the skid and accelerate to regain control of your vehicle. However, specific steps such as braking, accelerating may differ with different car models so you should consult your manufacturer's driver's manual first.

Below is a video tutorial by Police showing us some tips on driving in bad whether conditions

Those are some important tips to keep in mind while driving in winters. Feel free to let us know your views and any other tips if we missed something.