Tesla Model 3 Features, Availability, and Price in Canada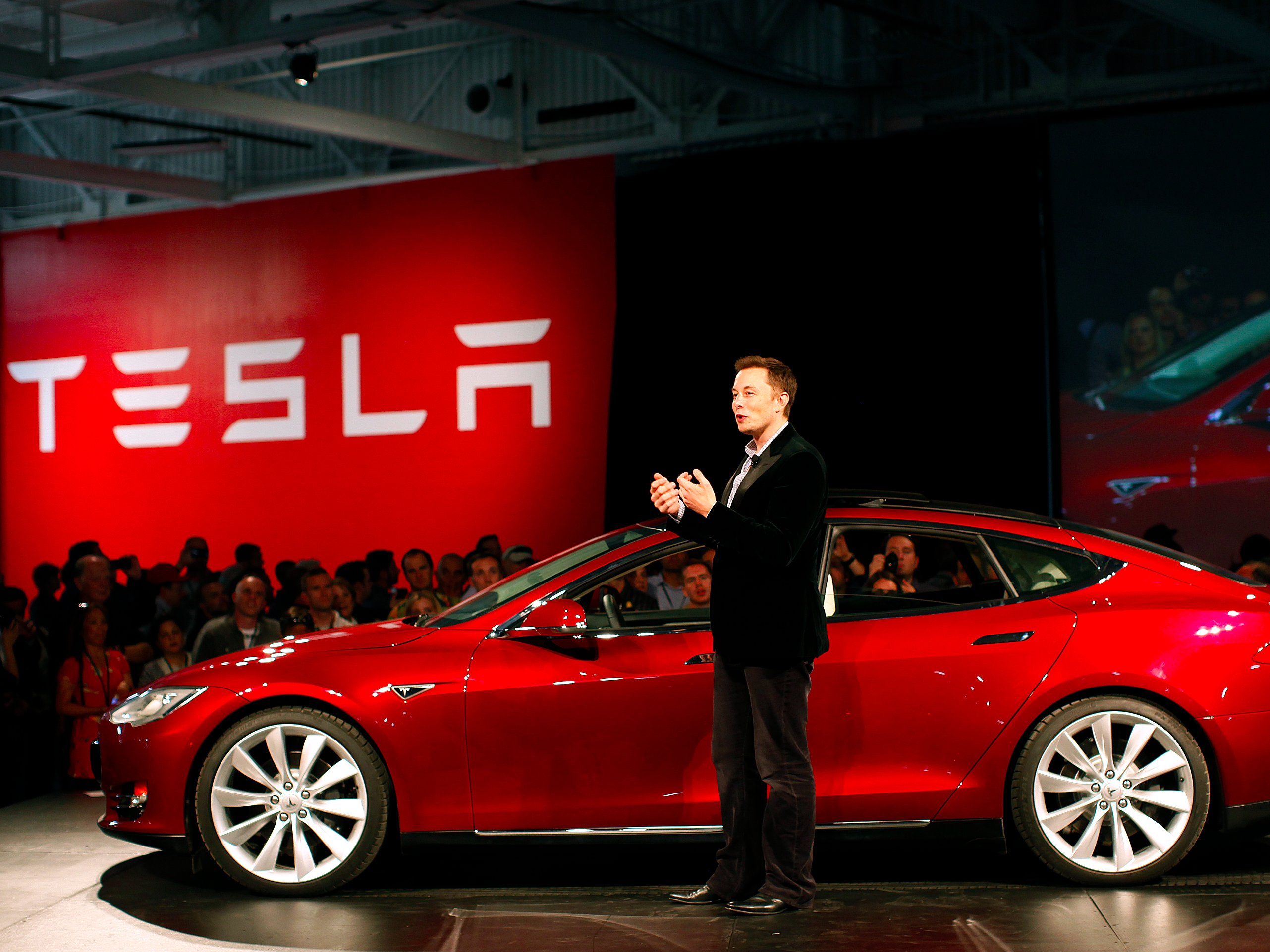 Everyone who knows their cars is going nuts for the all-electric new Tesla Model 3, and for all the right reasons. The Tesla Model 3 promises to comfortably seat five adults, go from 0 to 60 in under six seconds, achieve a 215-mile range on a single charge and includes all the usual autopilot features. You get all these for $45, 120 – and this is before factoring in any state rebates or the $9700 federal tax credit which will be available to some lucky Tesla Model 3 buyer.
This model will also have the ability to gain an astounding 170 miles of range just from a mere half hour of charging. These crazy features, when added to the most anticipated roll out, got over 325,000 Tesla lovers to put down a $1290 deposit on the most anticipated car in one week, though its official shipping won't start until mid-2017.
What makes Tesla Model 3 different?
Before Tesla hit the automobile industry, the pure electric cars were mostly limited to a max of 90 miles between charges meaning they were only practical for short drives and not when you want to venture far, say for a weekend drive.
Another reason why this model is very appealing is the fact that it is designed using the best technology with no dashboard and in its place, a touchscreen that you can use to control everything in the car.
Model 3's will also feature top-of-the-range autopilot functions that will steer the vehicle within a lane and change lanes appropriately. It will also control speed using an active, traffic aware cruise control feature. The more exclusive models will have acceleration that mimics that of a supercar and even park itself.
Canadians are ready for Tesla Model 3
Critics were greatly surprised to see the long queues for Model 3 not just In Canada but also in the United States of America, Australia and Switzerland of thousands of people waiting to put down a deposit. Elon Musk, the Tesla CEO must have also been pretty surprised at this level of excitement but for good reason.
There are so many reasons to ditch your fuel guzzler for a Tesla Model 3 or any of the other electric cars for that matter. For one, they are cleaner and also cheaper to drive compared to gasoline cars, they include the top-of-the-line automobile technology such as wireless connectivity and assisted driving, and they rank first when it comes to safety.
When it comes to driving a Tesla car, you will never have to worry about the cost of fuel. You will practically enjoy free charging from Tesla's Supercharger stations for life!
Furthermore, electricity costs have been extraordinarily stable over the last 30 years or so and by adding a Model 3 to your home's electricity consumption, you most likely won't notice the difference. Efficiency is one of the core principles when it comes to the designing of any Tesla car, meaning they consume very little power.
It won't take much to own the Model 3 once they roll out; all you're going to need is good parking space and electric socket to plug in. Additionally, Tesla is set to build over a thousand high-speed Superchargers to ensure you never run out of juice.
The future of sustainability with Tesla Model 3
With the great hurrah surrounding the long-awaited roll out of the Tesla Model 3, it doesn't take an automobile genius to see that Elon Musk nailed it with this model. The technology is perfect; the design is stunning, and the price is just right. Be the end of the day, the Tesla CEO had already taken about 180,000 pre-orders and given the $1,290 deposit requirement; it simply means that Tesla raked in a cool $ 232.2 million in a single day! This is great for a vehicle that won't even be delivered until mid-2017 if we are optimistic.
This is the greatest win for all electric vehicles everywhere because it means that finally, the world is taking notice. If you are a car enthusiast, you can attest to the fact that never in the automobile history has a single car roll out garnered this kind of responsiveness. Though we are still a very long way from seeing the extinction of gasoline-powered vehicles. The recent unveiling of the Tesla Model 3 vehicle showed us a glimmer of hope towards a clean and sustainable future.
There's no question about Tesla's fanaticism of exquisite design. They transform and build the best products they conjure up in their dreams and then worry about the actual production later. The important thing is that Tesla is working on a sustainable ecosystem of automobile products to work together with the aim of providing a greatly integrated user experience. For example, Tesla is currently working on supercharging stations, in-home batteries and more of such products.
Tesla's goal when it was first created which is about ten years ago remains the same today, to accelerate the initiation of sustainable transport by creating captivating mass market electric powered cars.
Suggested Read: Future of Self Driving Cars
Tesla cars have mass appeal
Electric cars are not a new phenomenon. General Motors EV1 dates back a couple of decades and Nissan's Leaf has been in the market for some years now, being the cheapest seller. The BMW i3 was considered the best electric car in the market. However, in neither of these roll outs did we see close to 200,000 people placing a $1,290 deposit on a car they haven't even seen yet in one day, let alone drive it. The Tesla Model 3 is in its league altogether.
Until Model 3, the traditional auto manufacturers have designed and produced quirky electric cars for the green movement segment of the driving populace. In actual sense, these electric car models have been sideshows of these motor companies whose main business is building gasoline-fueled cars.
But, Tesla came into the motor industry with the sole aim of ushering in a new era of sustainable transport. They knew, right from the beginning, that if they wanted the masses to start driving electric cars, they had to design and build vehicles that appealed to the multitudes.
It's no secret that elegant design and peak performance are the key motivators for a greater proportion of purchase decisions and Tesla' vision enabled them to create designs in a way that other motor companies hadn't. Today, even the people who'd have rather been caught dead than in a Prius have already placed a deposit on the new Tesla Model 3.
What will be the cost of maintenance, parts, and spares?
In general, electric vehicles don't require much servicing as is the case with the traditional gasoline-fueled models. Here we don't have spark or oil plugs to change, but the systems are complex. Maintenance is done every 18,000 miles and fault finding in a car can be done remotely with software updates being delivered right to your smartphone or home Wi-Fi.
It's important to point out that the out of warranty costs may be quite complex considering the complex technology used in these cars.
Now, all we can do is wait for next year to get the real feel of the car and cruise away as w save our planet!
Here is a video by YouTube channel colfusion on the new Tesla Model 3